Evaluation Results - updated
---
---
Here are the updated 2019-2020 Evaluation Results.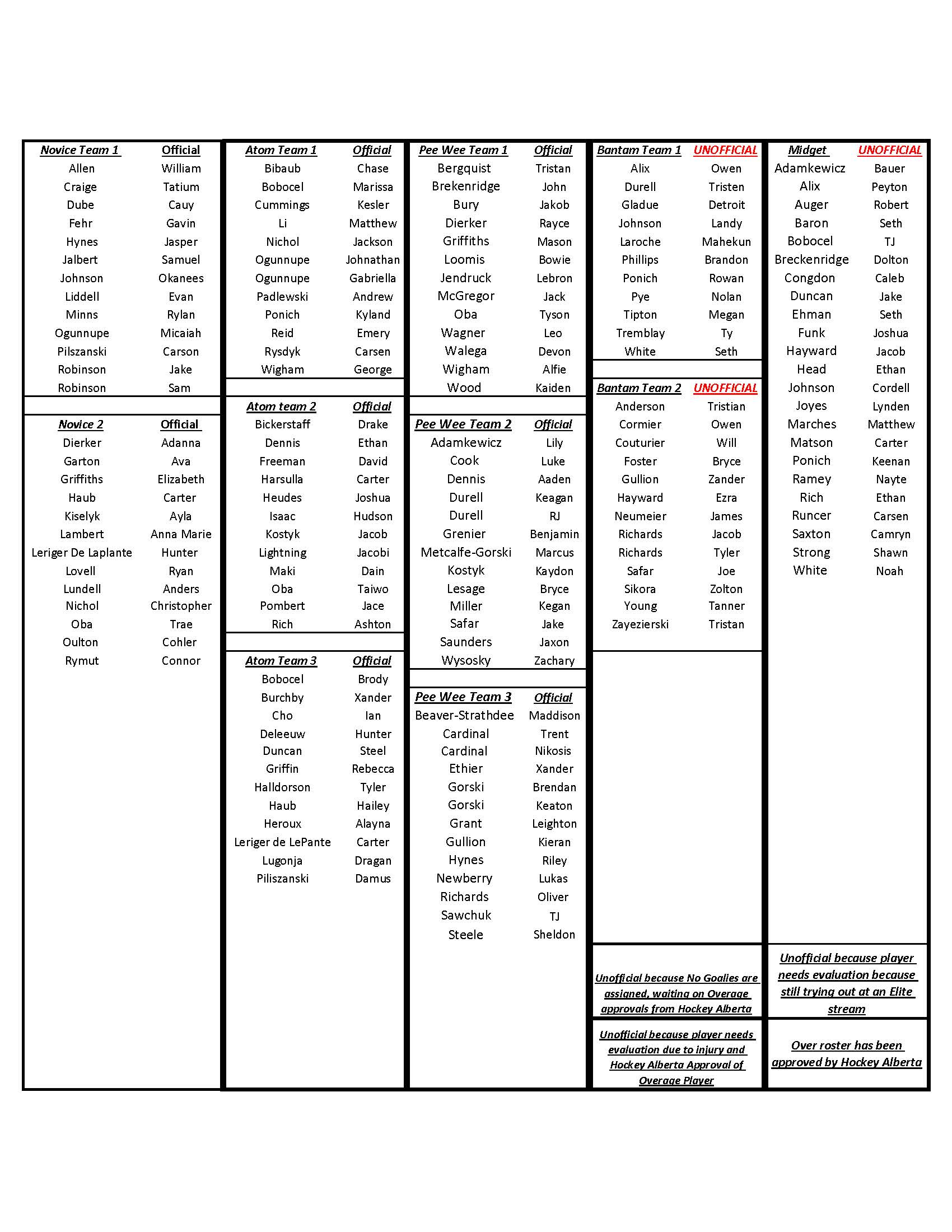 Two things to remember:
1. 24 hour rule. No parent, player, grandparents, etc is to contact any board member or division coordinator regarding player placement. After 24 hours all questions and concerns need to addressed to Coaching/player director, Brett Gullion at coaching@admha.com
2. Under no circumstances should anyone be contacting the evaluation company, or Curtis Creaser.
Failure to follow these two simple rules, person(s) will be forwarded to the Code and Conduct Chair.
ADMHA board of directors meet Monday night to determine coaches for each team. Reminder that practices take place in Calling Lake next week. Schedule should be out today. Latest start date for Athabasca ice has now been move to October 7.
Dustin Pysyk
ADMHA President